The FCC Includes Career Centers from all 12 Public Universities in the State of Florida
2022 Virtual Statewide Job Fair
Student Information
Welcome Students
About The Event
---
Jump-start your job search at the 2022 Virtual Statewide Job Fair on June 2, 2022
Florida Career Centers are pleased to announce the upcoming Virtual Statewide Job Fair. This is an excellent opportunity to meet employers recruiting students and alumni for full-time and part-time professional opportunities.
Student Access to Appointments Begin May 1st at 8 a.m. EST. To speak with employers that interest you, you must register for those specific employers' appointments. Employers have entered times that they are going to be available, and it is up to the candidates to find and sign up for appointments that they are interested in.
List of Participating Employers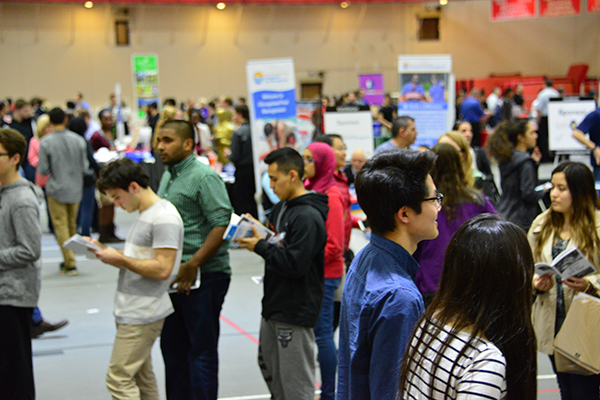 June 2, 2022 9AM - 4PM
Event Countdown
The Statewide Job Fair is open to Florida's twelve universities students and alumni only.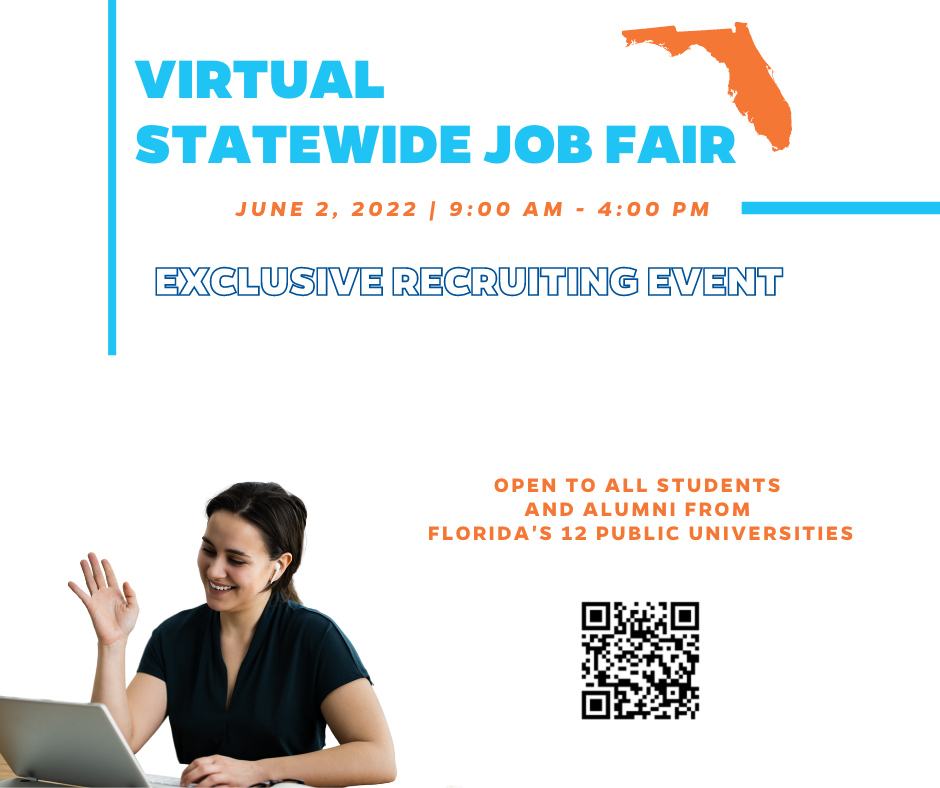 Event Logistics
---
Date: June 2, 2022
Time: 9AM - 4PM
Location: On-line
Flexible Time Frame: Each organization chooses their own chat times during the event
Be Prepared!
Everyone's goals and outcomes will be different.

Research the Employment Market
Determine Which Positions are a Strong Match For Your Background
Submit Job Applications to Employers' Existing Openings
Secure an Interview During or After the Event
Tips on navigating career fairs from the University of Florida can be found here
Some employers use this forum for screening (and interviews take place afterward) while others conduct phone interviews, video interviews, or schedule in-person interviews during or after the event. Many employers make job offers to candidates found through the virtual career fairs. Important: Joining employers' chat sessions is the first step in potentially securing a job offer.